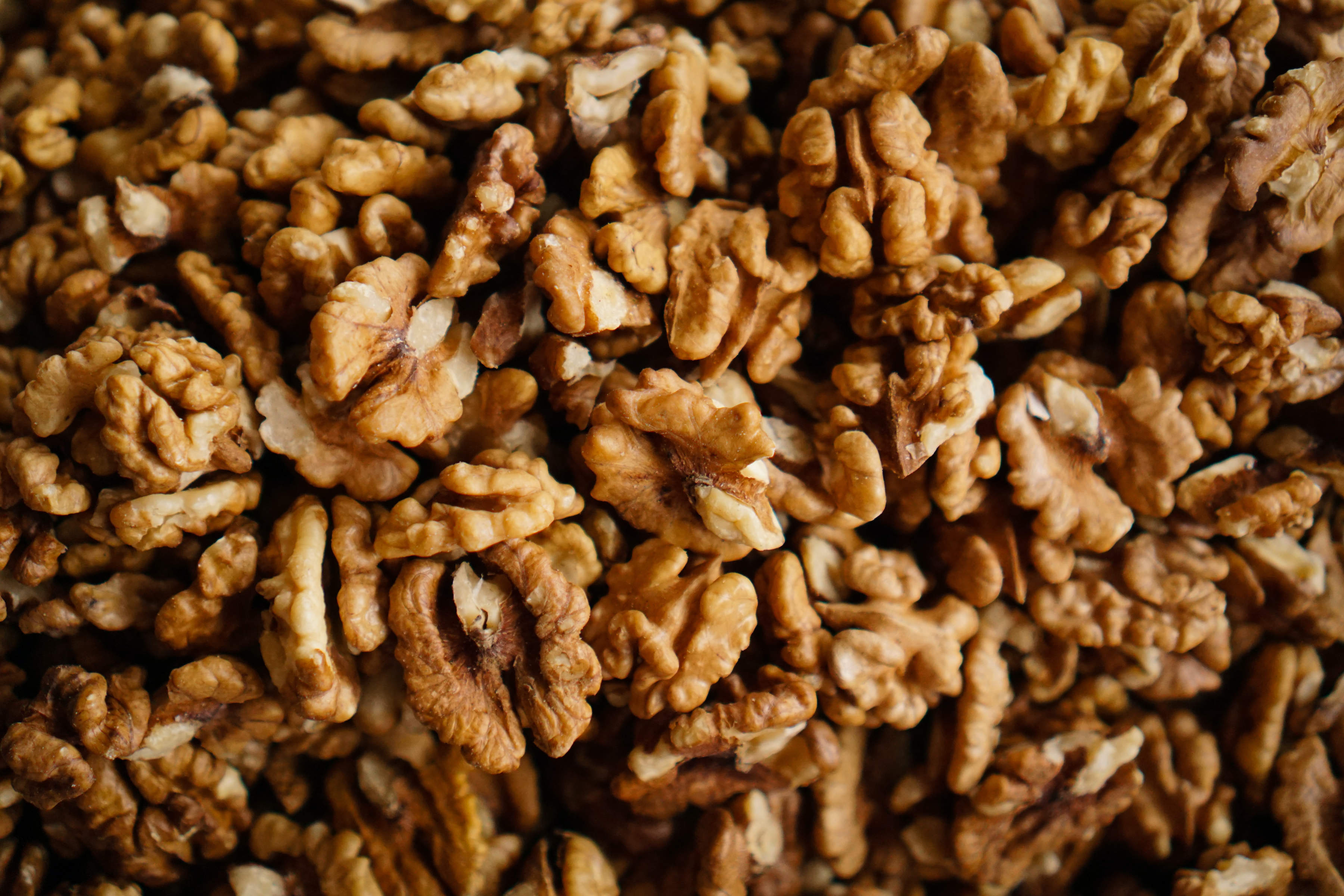 Tasmanian walnut orchards benefit from a relatively cool growing season, allowing nuts to mature slowly, giving the walnut oils extra time to develop. Our walnuts have a natural sweetness and lovely colour.
The latitude in Tasmania and cool climate conditions mean nuts mature slowly and are harvested typically in March and April. They store well and retain flavour.
Tasmanian walnuts are ideal for both in-shell and kernel markets and are well recognised and highly sought after, with varieties including Vina, Lara and Chandler.
The value of Tasmanian walnut production is approximately $9.2 million. Tasmania contributes about 22% of the national production of walnuts.
Trade data
Main harvest season
March–April
Walnuts are harvested in these months but available year round
Main varieties
Chandler, Franquette, Vina and Lara
Key markets
Local

(yes)

Domestic

(yes)

Export

(no)
Total production volume of Tasmanian walnuts 2020/21
3,005MT
Trade data source
Did you know?
Tasmania is a late season supplier of walnuts, harvested from March to April.
Major growing regions around the island
Tasmanian walnuts are grown predominantly in the Central East Coast and Coal Valley regions of the state.
"Thank you. I've never found any as delicious before. Your hard work is much appreciated — it is so good to buy Tasmanian."
Looking to buy Tasmanian grown nuts?
Submit your interest and we will share your details with Tasmanian growers.