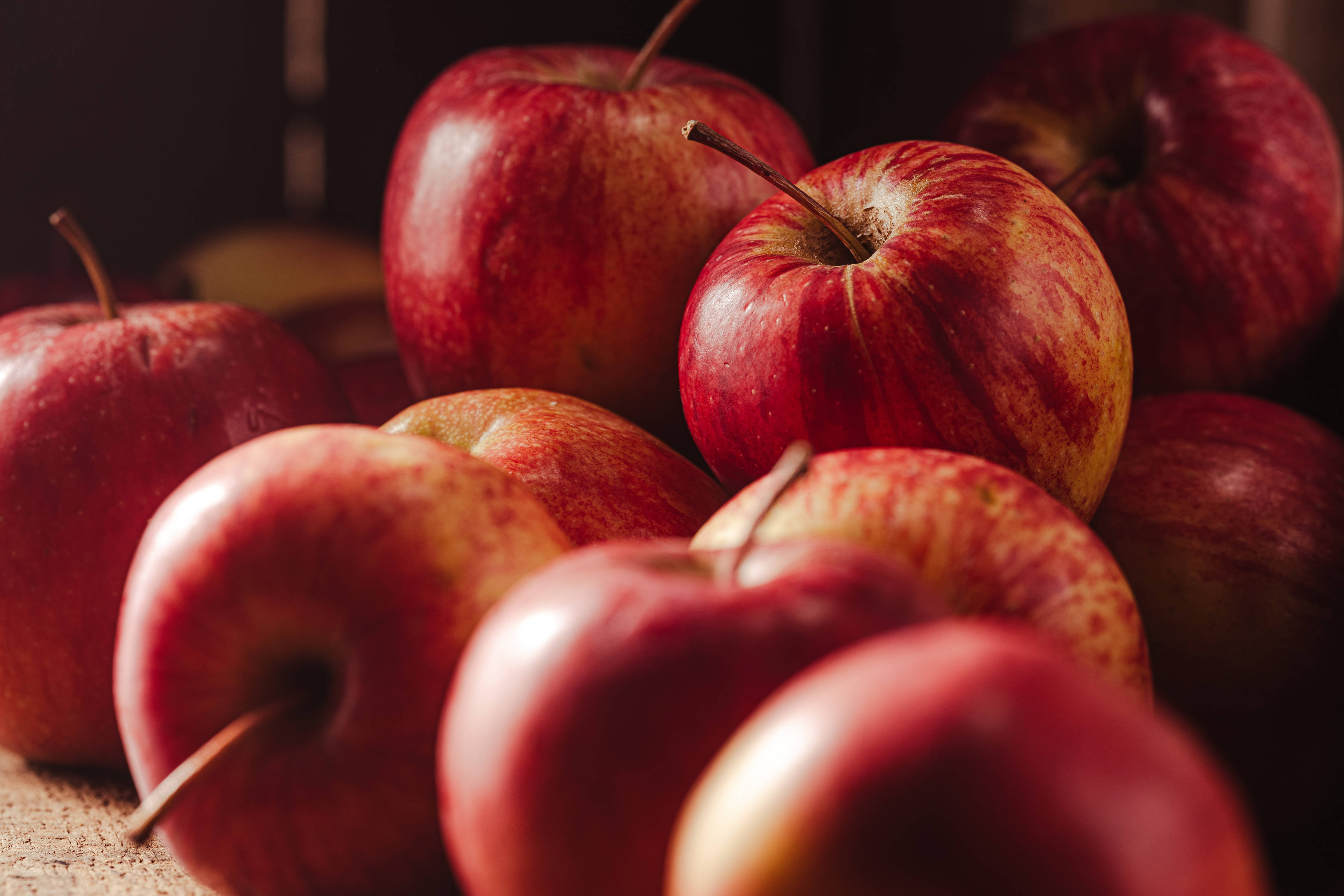 Tasmania grows apples that are full of natural flavour and crisp to the bite. For many decades it was known as the Apple Isle.
Tasmanians have been growing apples in commercial quantities for 170 years. This long term commitment has been handed down within families across the generations, with the sixth generation of some families still growing apples.
While apple exports from Tasmania occurred throughout the 1800s, it was during the 1920–30s that exports expanded and large volumes were exported to the United Kingdom and Europe.
Today the industry is more focused on the Australian domestic market. However, it maintains its market access to a number of global markets particularly in Asia.
Tasmania has a reputation for growing beautifully fresh crisp apples particularly red varieties. Cool climatic conditions, clean water and nurtured soils enable sweet, crisp fruit to develop slowly. This means the fruit stores particularly well.
As an island, and with strict quarantine controls, reduced pest and disease pressure means low level use of agri-chemicals.
Some 8% of all apples sold in Australia are now grown organically, with demand growing at around 20% per year. Tasmania is home to one of the largest organic apple producers in Australia.
Trade data
Main harvest season
February–May
Apples are harvested in these months but available year round
Main varieties
Royal Gala, Smitten®, Golden Delicious, Modi®, Pink Lady®, Granny Smith, Jazz™, Envy™, Kanzi®, Rubigold® and Tiger Fuji (the latter two being varieties unique to Tasmania)
Key markets
Local

(yes)

Domestic

(yes)

Export

(yes)
Total production volume of Tasmanian apples 2020/21
29,015MT
Export volume of Tasmanian apples 2020/21
92MT
Tasmanian apple exports by market
Papua New Guinea

Hong Kong

China

All other
Trade data source
Pest Free Area status
Being a remote island surrounded by water and aided by a robust biosecurity system, Tasmania remains free from many plant-related pests and diseases including fire blight, Queensland fruit fly and Mediterranean fruit fly. This freedom means our produce can be exported with minimal, if any, phytosanitary treatment.
Major growing regions around the island
Apples are grown in many regions of the state including the Central North West, Coal Valley, Derwent Valley, Huon Valley and Tamar Valley.
"The thing I enjoy most about being a grower is producing healthy fruit out of nothing more than sunlight, water and love."
Import pathways for apples from Tasmania
Tasmania's relative pest free status offers trade opportunities for importing countries seeking access to Tasmanian grown produce.
This information is extracted from the Department of Agriculture Fisheries and Forestry's Manual of Importing Country Requirements which is frequently updated. Please validate this information before proceeding further.
Open without restriction

Hong Kong
Malaysia
Singapore

The importing country has no phytosanitary restrictions for entry into the market.

Open with preferential conditions

Cambodia
China
European Union
India
Myanmar
Philippines
Taiwan
Thailand
United Arab Emirates
United Kingdom
United States

Open to Tasmania, without requiring any phytosanitary treatment.

Open with conditions

Open to Tasmania but requires some phytosanitary treatment.

No existing pathway

No arrangements have been developed to make trade between the two countries possible, or trade is currently not allowed.
Through the generations our growers feel the pulse of the seasons and heartbeat of this land. They understand what thrives here — they take the time to grow produce with care. Meet some of our passionate, committed and knowledgeable Tasmanian growers…
Looking to buy Tasmanian grown fruit?
Submit your interest and we will share your details with Tasmanian growers.