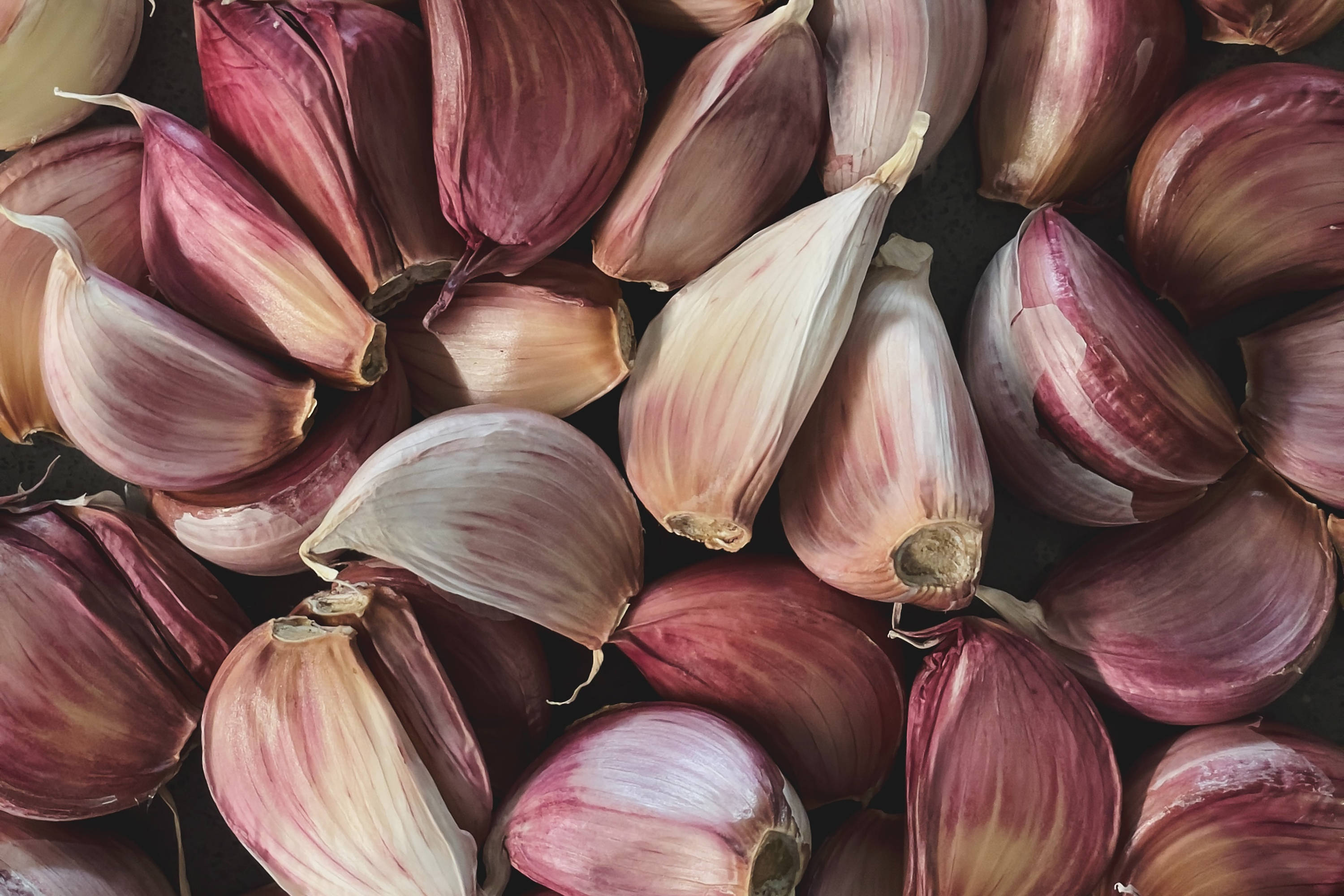 Tasmania produces high quality garlic which is full of flavour, succulent and has good shelf life.
In the soils of Tasmania's south east and the north are where the vast majority of Tasmanian garlic is grown. Together with the abundance of fresh clean water, the cool temperate climate allows garlic to ripen slowly and mature with sweetness and full of flavour.
Tasmania garlic production annually is relatively small and contributes 3% of national production. National production worth $29 million. Tasmanian garlic is sold in the local market.
Trade data
Main harvest season
November–February
Garlic is harvested in these months but available year round
Main varieties
Turban, Asiatic, Purple stripe, Artichoke, Creole, and Silver skin
Key markets
Local

(yes)

Domestic

(no)

Export

(no)
Total production volume of Tasmanian garlic 2020/21
102MT
Trade data source
Pest Free Area status
Being a remote island surrounded by water and aided by a robust biosecurity system, Tasmania remains free from many plant-related pests and diseases. This freedom means our produce can be exported with minimal, if any, phytosanitary treatment.
Major growing regions around the island
Tasmanian garlic is grown predominantly in the Northern Midlands and Tasman Peninsula regions of the state.
Import pathways for garlic from Tasmania
Tasmania's relative pest free status offers trade opportunities for importing countries seeking access to Tasmanian grown produce.
This information is extracted from the Department of Agriculture Fisheries and Forestry's Manual of Importing Country Requirements which is frequently updated. Please validate this information before proceeding further.
Open without restriction

Hong Kong
Malaysia
Singapore

The importing country has no phytosanitary restrictions for entry into the market.

Open with preferential conditions

Japan
Myanmar
Philippines
South Korea
Taiwan
Thailand
United Arab Emirates
United Kingdom
Vietnam

Open to Tasmania, without requiring any phytosanitary treatment.

Open with conditions

Open to Tasmania but requires some phytosanitary treatment.

No existing pathway

Cambodia
China
European Union
United States

No arrangements have been developed to make trade between the two countries possible, or trade is currently not allowed.
Looking to buy Tasmanian grown vegetables?
Submit your interest and we will share your details with Tasmanian growers.