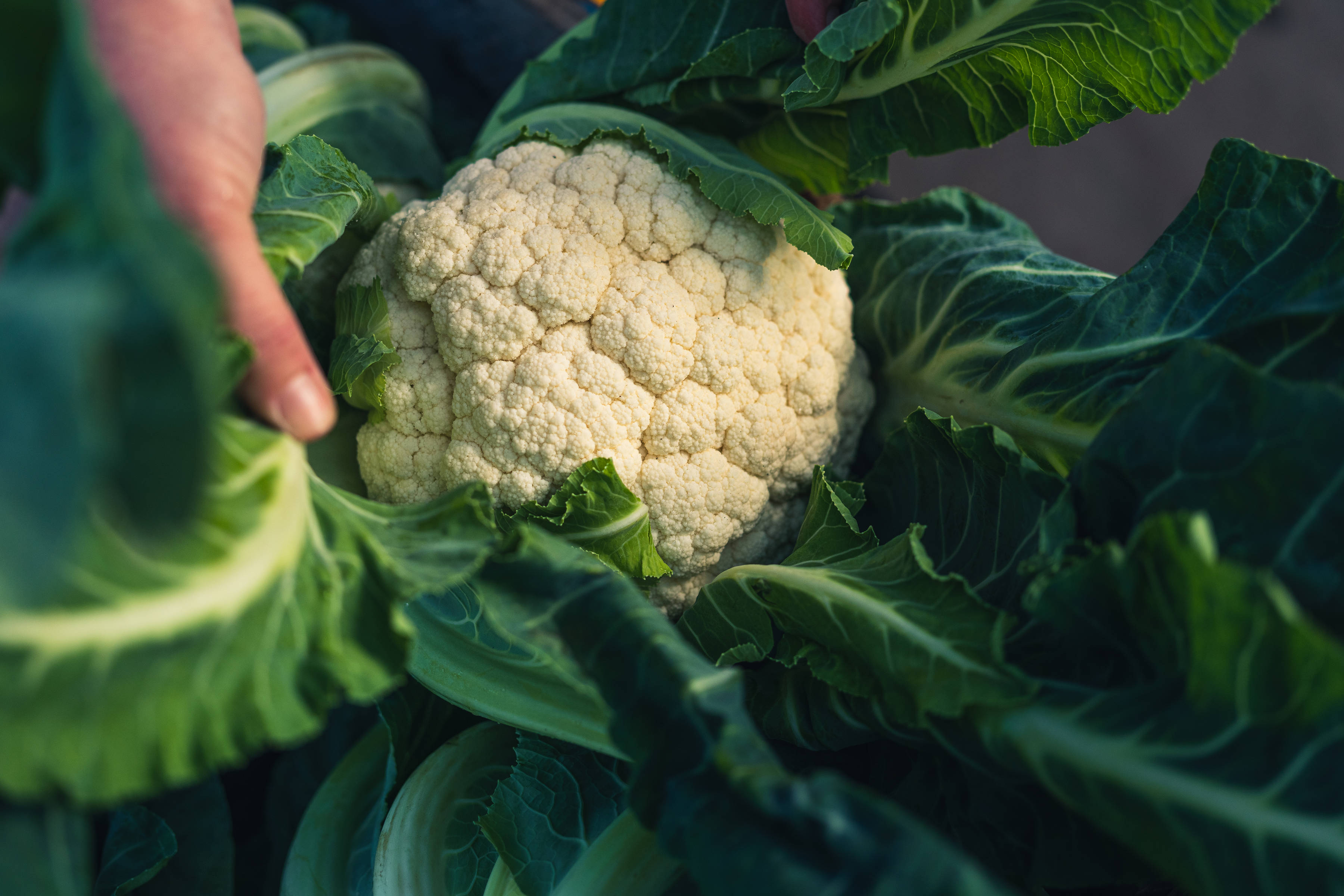 Cauliflowers grow well in Tasmania's cool climatic conditions and rich soils. They are firm and have creamy white colour.
The national production of cauliflowers is worth $63 million annually. Tasmania contributes 8% of the volume and is the fourth largest producer. 8% of national volume goes into processing and 1% into exports, leaving 91% for the domestic fresh market.
Cauliflowers are grown in the North West, Meander Valley and Coal Valley where growing conditions tend to be mild and there is good access to irrigation.
Other types include green, purple and baby cauliflower.
Trade data
Main harvest season
January–June
Main varieties
Amazing and Snow Flower
Key markets
Local

(yes)

Domestic

(yes)

Export

(no)
Total production volume of Tasmanian cauliflowers 2020/21
6,544MT
Trade data source
Pest Free Area status
Being a remote island surrounded by water and aided by a robust biosecurity system, Tasmania remains free from many plant-related pests and diseases. This freedom means our produce can be exported with minimal, if any, phytosanitary treatment.
Major growing regions around the island
Tasmanian cauliflowers are grown predominantly in the Central North West, Meander Valley and South East regions of the state.
Through the generations our growers feel the pulse of the seasons and heartbeat of this land. They understand what thrives here — they take the time to grow produce with care. Meet some of our passionate, committed and knowledgeable Tasmanian growers…
Looking to buy Tasmanian grown vegetables?
Submit your interest and we will share your details with Tasmanian growers.